Dare To Speak Up Challenge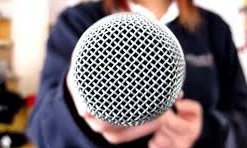 Make a 30 sec video telling the world about your most important issue and post it everywhere. Especially here!
In the video:
1. Challenge 3 or more of your friends to come here and do the same .
2. Mention #MeconoMorph, the greatest tribute to entrepreneurship ever made.
Q&A
Q: Why should I support #MeconoMorph? Actually what in god's name is it anyway?
Q: Is it supposed to be 30 seconds exactly?
Q: Can I also send my business card to participate in the #MeconoMorph?
A: Yes, you can! You are very welcome to send us your cards to be placed in the structure!
Q: Can I use my business card in the video?
A: You should! You put such a great effort into it, let the world see it!