As businesses across the world brainstorm to find new, unique and effective ways of branding, MMorph offers an unprecedented opportunity. The need of the hour for any business is to gain more exposure and to create omnipresence in the marketing sphere. Reaching out to a million people is not easy and is certainly not particularly affordable. With MMorph, all that is going to change for the better.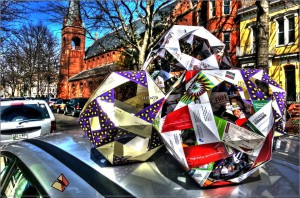 MMORPH offers you the opportunity to make your presence felt, to reach out to larger audience that would potentially be in millions, and the manner in which you can indulge in branding is a pioneering phenomenon. Imagine having your business promoted in a 3D structure which is intriguingly captivating for the audience and what is placed strategically at places in downtown areas, shopping and commercial districts and in places where there is colossal foot traffic. If you could create this presence by investing only a few dollars and get people to take note of your company, thereon the products and services, then it could be a game changer for your business, how your brand is visible to people and a rippling effect on the extent to which your business can grow.




Invite the MMorph to your next Business outing and see for yourself what a wonderful conversation piece it is! You'll see people starting talking around  MMorph, discussing its construction and eventually exchanging their business cards.
Don' miss an exciting opportunity to make your next meeting a little less boring:
Sorry, an error has occured.